About PaintNuts
PaintNuts has everything you need to fix stone chips, scratches or scuffs on your car's bodywork. Using our state-of-the-art paint mixing equipment, we'll supply you with an exact colour-match touch-up pen for an easy fix. For damage that's more complex, we supply aerosols and accessories, including complete paint repair kits, to help you achieve a more professional finish. PaintNuts is a family business based in Lancashire, UK, with a team that's nuts about cars. So, if you've got any questions about ordering and using your paints, we're on hand to advise you on the product you need.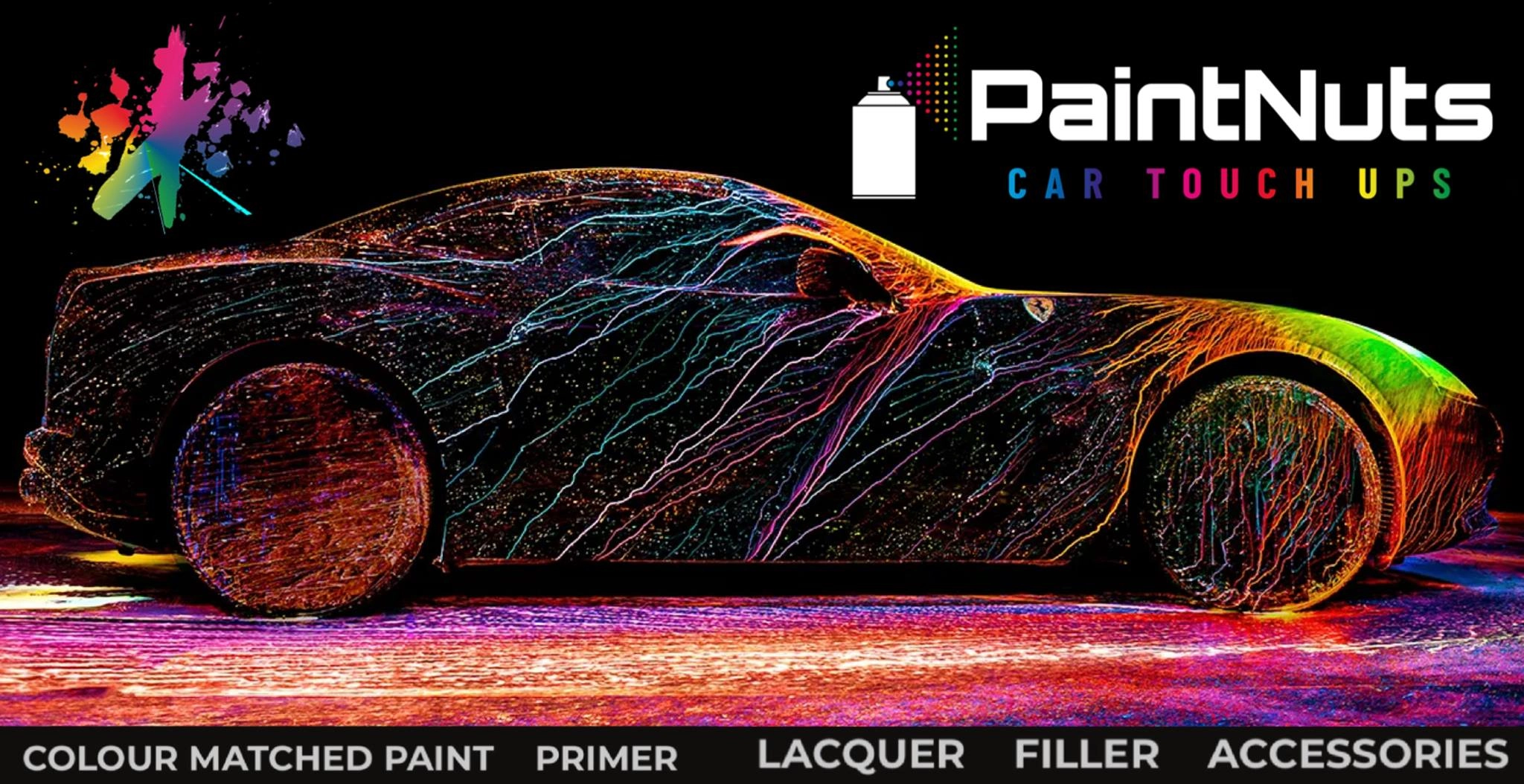 More than 80,000 paint colours
Our advanced paint mixing system can mix more than 80,000 different colours to produce an exact original colour match for all makes and models of cars, vans and motorcycles.
We can even match RAL and pantone colours, along with the more unusual colours for classic cars, motorcycles and commercial vehicles.
We've made ordering easy
Our aim is to make things as easy as possible for you. There are two ways to order:
1. Order using car registration
Simply enter your registration number and we'll do the rest, mixing the exact colour of your car's original paint code using the latest technology available to ensure the paint match is correct. This way is suitable for the majority of car manufacturers.
2. Order using paint code/name
For some vehicles, particularly for classic or more unusual cars, we'll need you to provide your paint code or paint name. See our helpful Find Your Code guide to find the colour code location.
Who are we?
PaintNuts is the sister company of MotorNuts, which is an established family business with over 60 years' experience in the automotive refinishing sector, including car paint and repairs.
MotorNuts sells everything you could need for your car - from parts to oils, seat covers to hitch locks, spare wheels, engine treatments and everything in between.
On the other hand, PaintNuts is a speciality website designed to help you make DIY scuff and scratch repairs yourself, without the need to take your vehicle to the garage.
PaintNuts came about when we teamed up with leading paint manufacturer MPEX to add custom mixed touch up paints to our offering. Customer response was very positive – and so PaintNuts was born.
It's a true family business with a genuine family feel - not only do we have our own family involved in the running, many of our customer service team of car enthusiasts are related to each other too!
We hope you will find exactly what you need on our website but if you do need some advice on anything please contact customer support and one of our expert team will be more than happy to help.
Ready to buy?
Visit our homepage and enter your registration details or paint code and select your preferred product.